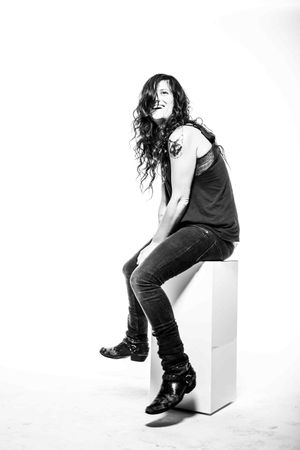 Clients:
Tiffany Haddish / NETFLIX / KISS / Foo Fighters / Ozzy Osbourne / The Smashing Pumpkins / TBWA\Chiat\Day / Saatchi & Saatchi / Guitar World / Super Fruit / RCA / Guitar Aficionado /Disney Animation / Compass / Toyota / McCann Erickson NY / Free Agents Marketing / Los Angeles Magazine / Orange Coast Magazine / POLAROID Inc / Weight Watchers / The Ladders / Atlantic Records / EMI / Universal Music / Black Heart Records / Red Parade Music / The Knoller Group / Price Water House Cooper / Jason Mraz / Maroon 5 / Jennifer Hudson / Tim Gunn / William Morris Entertainment / Vanity Fair / Snow Patrol / Random House Publishing/Germany / Huffington Post / BillBoard Magazine / Rolling Stone Magazine / KROGER / 360i / Mandy Moore
Bill Silva Entertainment / ...Lost SurfBoards / 20th Century Fox / Latin / A&M/Octone / RollingStone.com / The Uprising Creative / Warner Bros Music / Capitol Records / Sam Smith / Conde Naste / Teen Vogue / InsideCounsel Magazine / Summit Professional Networks / Chop Shop Music / Island Records / Pentatonix / EchoSmith / Tech Stars / Alice in Chains and many more...
Jen Rosenstein:
PHOTOGRAPHER | ARTIST | DIRECTOR
Jen Rosenstein is a native of Los Angeles, where she works as a director, photographer and artist. Rosenstein graduated in 2008 with a BFA in Photography from Art Center College of Design. Her work can be seen on national ad campaigns for McCann Erickson NYC / TBWA\Chiat\Day LA. She shoots Grammy award winning artists like Jason Mraz, Pentatonix, Jennifer Hudson, Foo Fighters and many more. Her most recent published book, Rock & Roll: An Intimate Portrait was released last year, along with her solo exhibit of her journey photographing the music industry.
Rosenstein's photography is a reflection of her deep relationships within a creative community of musicians, artists, filmmakers and LGBTQ people. While her subjects are strong, her images seek to capture transformation and vulnerability – a trusted emotional exchange between friends, immortalized.
As a woman behind the camera – Rosenstein likes to explore all the ways that femaleness presents, including what it means to take up space in the world as a woman. Music, joy and abundant feeling is the heartbeat of her collaborations, and her series of beautiful, human portraits the result.
www.JenRosenstein.com